Breast Reduction & Augmentation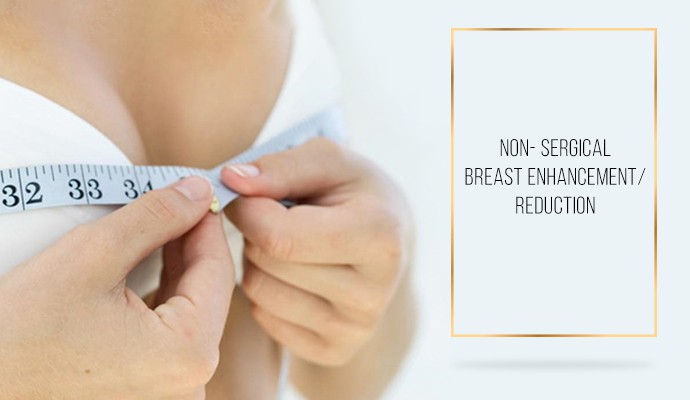 Breast Reduction & Augmentation
We are also specializing in non surgical breast reduction,augmentation and lifting which is one of its kind in India for both male and female. The duration of treatment is 30-45 mins. This is achieved with help of muscle stimulators. The use of a fully computerised system and ultra modern machines will see a reduction of 1 to 2 inches within the first 10 sittings.
Disproportionate or large breasts are a common cause of neck pain, back pain, or muscular aches.If these physical symptoms are recurring and cause regular discomfort, breast reduction surgery is a viable and real solution. Men with conditions such as gynecomastia can also undergo breast reduction surgeries here.
Other cosmetic alterations are carried out in the clinic too. Breast augmentation or artificial enlargement of the breasts are performed under the supervision of Dr. Sameera. In this procedure, a silicone bag is inserted under the breast or chest muscle. These bags are filled with a saline solution and give an appearance of a fuller breast.